Friday, November 25th 2022 - KuZe Theater Hall, Potsdam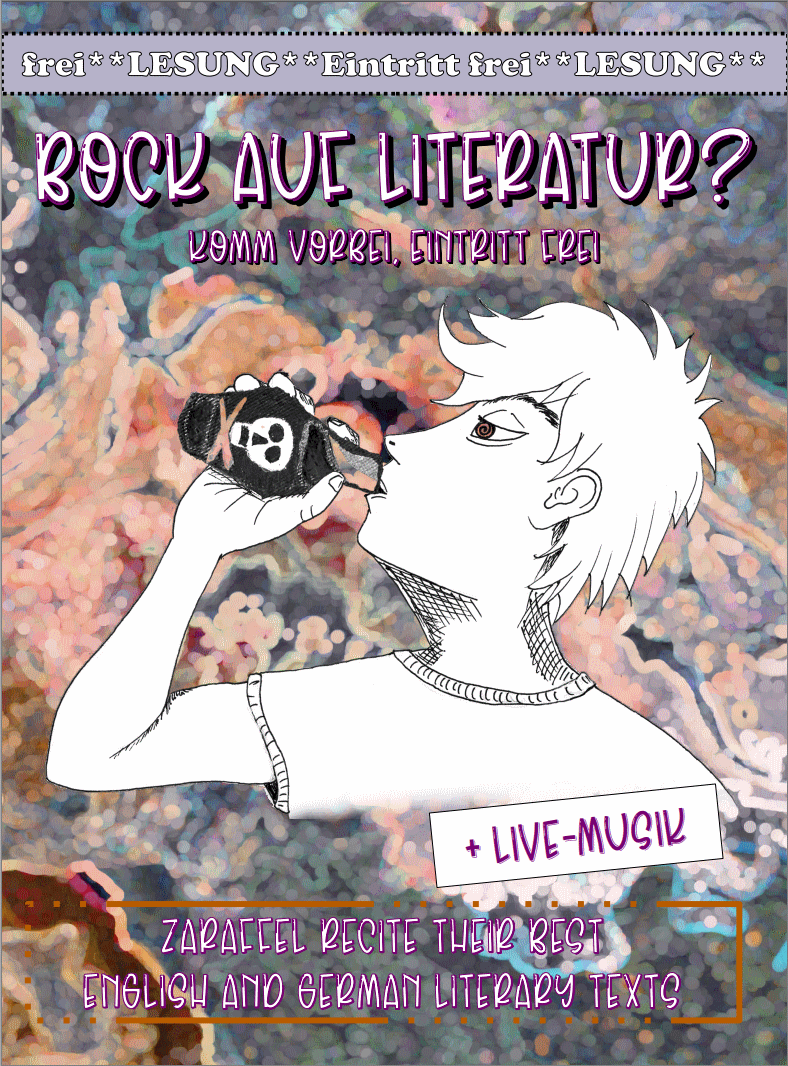 The reading series "Zaraffel recites/Zaraffel trägt vor" will come to its phenomenal finale at KuZe's theater hall on Friday November 25 at 8 pm. To make sure it will be phenomenal, we invited guests to recite texts that were published by us (ourselves) and there will be exclusive premieres from the latest issue - fresh from the press (by then, hopefully).
What is to be expected is a colourful mixture of poems, short stories, and experimental microtexts (sad and not so sad) that will be supported by music performed by yet another surprise guest! So grab your friends by their hands and shove them over for we are not joking (ever).
We will be reading, as usual, in both English and German language.
Drinks will be available at the bar. 2G+ rules apply to the whole event.
When? November 25 at 8 pm (ca. 90min)
Where? KuZe Potsdam, theater hall (2G+)
The event is admission free.
More information on KuZe here.
---
Saturday, July 16th 2022 - Hopscotch Reading Room, Berlin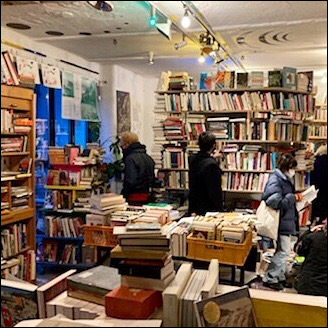 For our next performance we invite you to come hang out with us at the snuggly secluded inner yard of Hopscotch.
We will read German and English texts as well as have some of our guests featured in ZARAFFEL recite their works.
Guests will be welcomed by the relaxing atmosphere of the Reading Room that will lure you inside to get lost in a myriad of magical tomes.
If you then find the time and leisure to come out again, we will provide some live music and end on an open discussion on the literary work we presented.
Where? Hopscotch Reading Room, Kurfürstenstraße 14/Haus B, 10785 Berlin
When? 6pm ca. 90 minutes + open discussion

Free entry.

For information on Hopscotch click here.
---
Zaraffel recites // Zaraffel trägt vor

We are excited to invite you to our first reading tour. In the following we will update you on all events individually.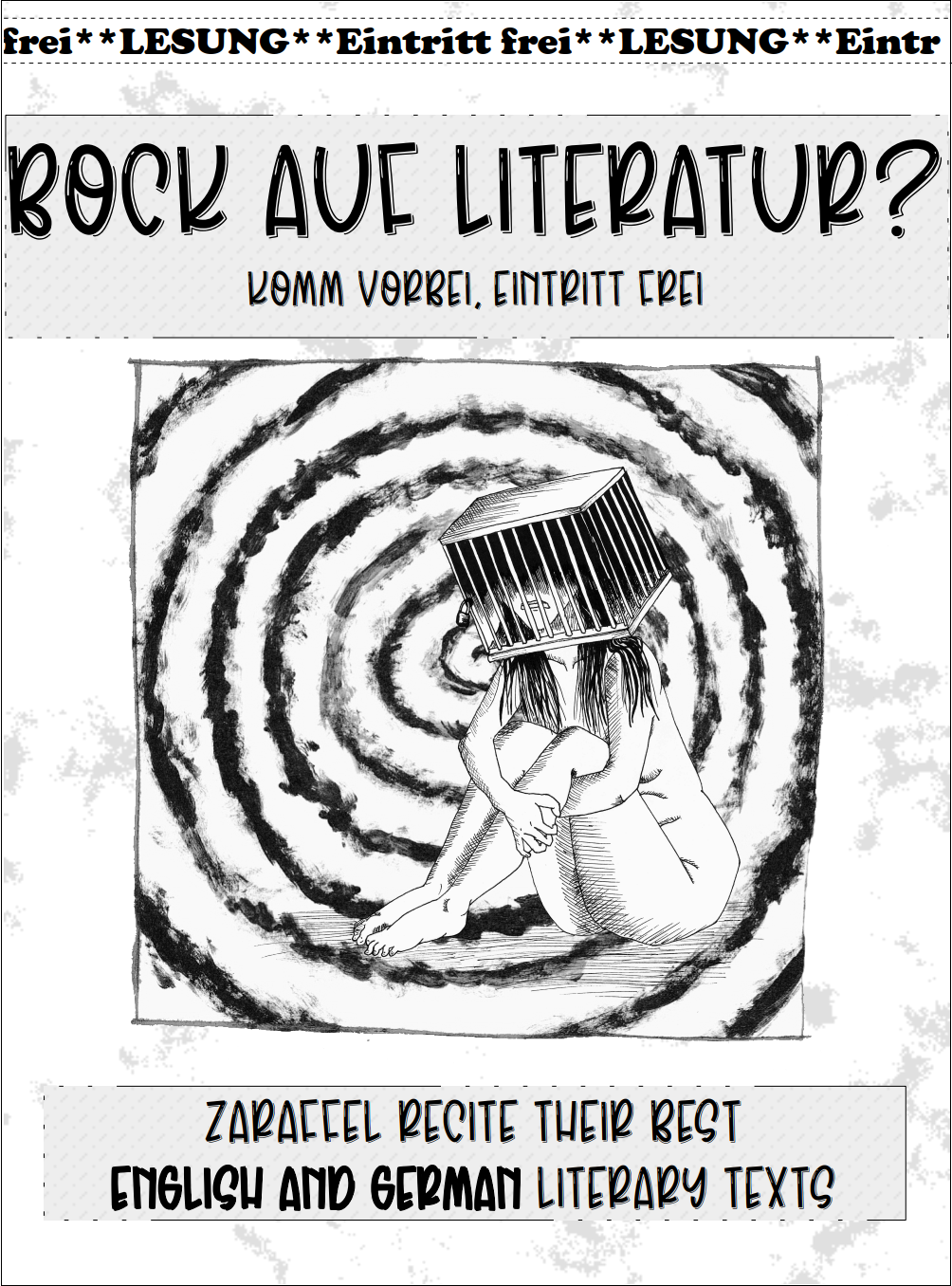 Thursday, June 16th 2022 - KuZe, Potsdam
Our tour starts on June 16th in the lovely theatre hall at KuZe Potsdam.
We will recite carefully selected poems, short stories, and treshold-texts that are weighed against each other to present the wide spectrum of voices Zaraffel stands for.
Stella and Georgios will play live Greek Folk between recitations as musical backdrop.
Where? Kuze Potsdam, Theatersaal, Hermann-Elflein-Straße 10.
When? 8.00pm ca. 90 minutes + discussion

Free entry

2G regulations.
For information on KuZe click here.